Articles & Other Comments
Missions: An Adventure in Faith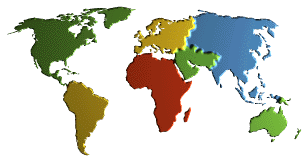 Fourteen bible studies on Missions optimized
for Sunday School and Home Groups.
Recommended Age Range: 16+, Adult Sunday School
For ease of printing, files are in PDF format.
If you do not have Adobe Acrobat Reader you can download it from here.
All the studies in a zip file (Missions.zip 647 KB)

Individual Studies
Jonah – God's Sovereign Call
Paul – The Message Of The Cross
Jesus – Incarnational Missions
Acts - Missions In The Power Of The Holy Spirit
Daniel – Wisdom In Missions
Titus – Appointing Leadership & Solving Problems
John – The Persecuted Church
Elijah – Confronting The Powers
Abraham – A Blessing To All Nations
Priscilla & Aquilla - Tent-Making
Ezekiel - Ministry to Migrants, Exiles & Refugees
Antioch - A Sending Church
Philemon – Missions Supporters
John Mark - The Restored Missionary
Cover Page
About The Author
Helpful Supplementary Material
Guidelines For Studying Missions: An Adventure In Faith
Glossary of Missions Terminology
PowerPoint - World Missions UpdateStatistics on World Missions
This article may be freely reproduced for non-profit ministry purposes but may not be sold in any way. For permission to use articles in your ministry, e-mail the editor, John Edmiston at johned@aibi.ph. Source: http://www.globalchristians.org/starterkit/gospel1.htm. Used with permission from John Edmiston - www.globalchristians.org
We would like to hear from you.
For inquiry, comments and suggestions:
contact: admissions@cistonline.org
Copyright © 2015 CIST Online. All Rights Reserved.